Lake Level Chalet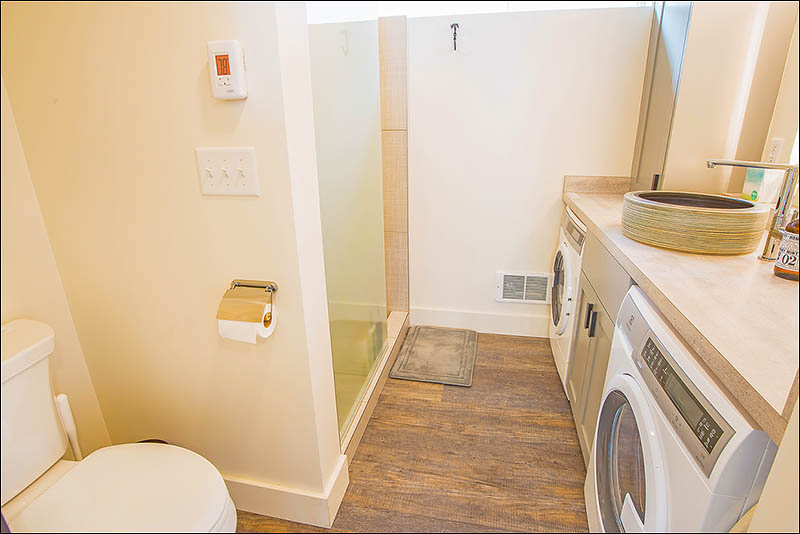 Lake Level Cottages
Your perfect vacation awaits you at Lake Osoyoos. Whether it is a family gathering, friends or just the two of you— our Lake Level Cottages are where memories are made.
The Lake Level Chalet and Lake Level Cabin are next door to each other, which give space and intimacy for every event. On the shores of Lake Osoyoos, Oroville in beautiful Washington State, enjoy 180-degree lakeshore views of the rolling hills of Anarchist Mountain.
Lake Level Chalet
The Chalet offers sleep for four with a master bedroom featuring a queen bed, two sofa beds, and a rollaway twin.
The open floor plan and large windows give stunning views of mountains and the lake. Either sitting inside or out on the deck, your surroundings are picture perfect!
The master bedroom is lofted, with a half-bath. Lay in bed and watch the waves lap the sand, sipping coffee and planning your next adventures.
The kitchen has all the necessities of home cooking, including a dishwasher. It is stocked with pots, pans and dishware making this a true home away from home. Grill your day's catch outside on the barbeque!
Built in 2018, the Chalet has modern fixtures in a vintage loft layout. Wooden slates peak the ceiling, follow the floating stairs up to the loft to get a stellar view over the lake. The 640-square feet feel massive with its east-facing light, large sliding glass doors and accent windows. The deck spans the backyard with steps down to the water, giving direct access to the beach.
More About Oroville
Oroville is in the northern part of the Okanogan Valley— a gem in the state's crown of outdoor beauty. 3,000 miles of trails traversing the area, offering gentle day hikes to serious wilderness excursions— a chance for everyone to experience the natural wonders of the Pacific Northwest. Enjoy the great outdoors for every season: summer fun on Lake Osoyoos with boating and fishing to autumn with bird and wildlife watching, or touring the local wineries. Hit the slopes in the winter and ice skate on the lake.
Just minutes to the Canadian border, explore the "Palm Springs of Canada", Okanagan. Be an international traveler and enjoy the premiere wineries, shopping, museums and water parks, boasting to be the resort destination for Canadians and savvy US citizens.
About The Okanogan Valley
Outdoor sports abound in the Okanogan Valley. Whether you're an avid fisherman, golfer, rock climber, or ATV enthusiast, you'll find an adventure perfectly suited to your desires.
Oroville serves as a hub for vacationers in need of resupply, gas stations, or just a nice dinner out. Explore the old rag town with its ghost towns or enjoy its new flares with golf courses, vineyards, and casinos.
The Outlook Okanogan Promise
Outlook Okanogan is the only full-stack vacation rental management company in the area. We vow to make booking with us simple and exciting. We know that booking a rental property home for your vacation can be unfamiliar territory for some, while others know their way around it. Because of this, we ensure that each of our properties is up to our highest quality standards.
We do our absolute best to provide excellent support to our guests!
We are available to assist you every day of the year if you have any questions or concerns before, during or after your visit. We have onsite property management available 24/7 for anything concerning that may arise.
Name: Lake Level Chalet
Status: Future
Rating:

Type: House
Country: United States
State: Washington State
Destination: Okanogan Valley
Location: Oroville
Cottages: Lake Level Cottages
Setting: Water Front Home
View: Full Lake View
Internet: Yes
Floors: 2
Entrance Floor: 1
Bedrooms: 1
Beds: QLL
Bunks: No
Lofts: 1
Baths: 2
Normal Occupancy: 3
Sleeps: 3
Max Occupancy: 3
Parking: 2
Pets: None
Checkin: 05:00 pm or later
Checkout: 11:00 am or earlier
Website: LakeLevelCottages.com
Manager: Outlook Okanogan USA
License:
BED CODES: K=King, Q=Queen, F=Full, T=Twin, C=Futon Couch, M=Mattress, A=Air Mattress, L=Sleeper, S=Sofa, U=Trundle Bed, D=Day Bed
Your perfect vacation awaits you at Lake Osoyoos. Whether it is a family gathering, friends or just the two of you-- our Lake Level Cottages are where memories are made.
Property
Air Conditioning Unit
Full Bathroom Unit
Queen Bed Unit
Sofa Bed Unit
Bed Lights Unit
Ceiling Lamp Unit
Chairs Unit
Deck Unit
Art décor Unit
Dresser Unit
Ceiling Fans Unit
Floor Fans Unit
Outdoor Furniture Building
Multiple Car Garage Building
Hairdryers Unit
Forced Air Electric Heating Unit
Heating & Air Conditioning Unit
Full Kitchen Unit
Lamps Unit
Landscaped Building
Lakefront Location Building
Waterfront Location Building
Long Term Rentals Welcome Building
Patio Lounge Chairs Building
Nightstand Unit
Two Car Parking Building
Boat Trailer Parking Building
Multiple Car Parking Building
Small Dresser Unit
No Smoking Unit
Table Unit
No Telephone In Unit Unit
Beach Towels Unit
Roll Away Sometimes Available Unit
Handicapped Access, None Building
Living Room - Including Sofa, Led/TV, etc… Unit
Lake Front Area Building
Setting
Village Area Neighborhood
Water Front Home Building
Town Area Area
Ski Area Area
Golf Area Area
Golf Resort Area
Beachfront Area Building
Beachfront Building Building
Beachfront Home Building
View
Full Beach View Unit
Full Water View Building
Starry Starry Nights Unit
Kitchen
Gas/Charcoal Barbecue (Charcoal Not Provided) Unit
Dining Area Unit
Toaster Unit
Electric Stove Unit
Electric Gas Unit
Spices Unit
Plateware Unit
Pots & Pans Unit
Cooking Range Unit
Refrigerator - Freezer Unit
Microwave Oven Unit
Oven Unit
Paper Towels Unit
Propane Barbecue Unit
Blender Unit
Glassware Unit
Flatware Unit
Dishwasher Unit
Coffeemaker Unit
Cooking Wares Unit
Bath
Basic Soaps Unit
Toilet Paper Unit
Cleaning
Vacuum Unit
Iron & Board Unit
All Linens Provided Unit
Laundry Unit
Cleaning at Departure Unit
Clothes Dryer Unit
Clothes Washer Unit
Convenience
Catholic Church Area
Evangelical Church Area
LDS Church Area
Protestant Church Area
Boat Ramp Neighborhood, 1 Mile
Beach Chairs Unit
No Elevator Unit
Fresh Flowers Available Area
Free Parking Building
Patio Chairs Building
Pharmacy Area, 2 Miles
Post Office Area, 2 Miles
Beach Umbrella Unit
Dining Room Table Unit
Services
Convenience Store Area
Grocery Store Area
Hair Salon Area
High Schools in Area Area
Shops Area
Coffee Shop Area
Full Service Restaurants Area
Massage Area
Medical Clinic Area, 2 Miles
Hospital Area, 2 Miles
Public Library Area
Small Plane Airport Area, 4 Miles
Banking Area, 3 Miles
Barber Shop Area, 5 Miles
ATM Area, 2 Miles
Entertainment
Binoculars Unit
Casino Gambling Area, 41 to 50 Miles
Dancing Area
Patio Building
Cable TV Basic Channels Unit
DVR TV Recorder Unit
TV, Flat Screen Unit
Art Gallery Area
Activity
Miniature Golf Area, 8 Miles
Kayak Rentals Area
Birding Area
Gym Area
Fitness Center Area
Hiking Trails Area
Bird Hunting Area
Power Boat Rentals Area
Row Boat Rentals Area
Sailboat Rentals Area
Boogie Board Rentals Area
Camping Area
Canoe Rentals Area
Antique Stores Area, 2 Miles
Rental Bikes Area, 5 Miles
Biking Area
Business
High Speed Wireless Internet Unit
Sports
Horseback Riding Area
Hiking Area
Freshwater Fishing Neighborhood
Mountain Biking Trails Area
Baseball Field Area, 5 Miles
Parasailing Area
Running Trails Area
Whitewater Rafting Area
Tennis Court Area
Cross Country Skiing Area
Downhill Skiing Area
Water Skiing Neighborhood
Lake Swimming Building
Snowmobiling Terrain Area
Paddle Board Rentals Area
Walking Paths Neighborhood
Attraction
Windsurfing Area
Farm Stores Area
Historical Sites Area
Tavern Area
Wineries Area
Public Parks Area
Theme Park Area, 16 to 20 Miles
Museums Area
Live Music Area
Orchards Neighborhood
Farmer Market Area
Churches Area
Flea Market Area
Festivals Area
Scenic Driving Area
Nearest
Golf Area
Beach Building
Bar Area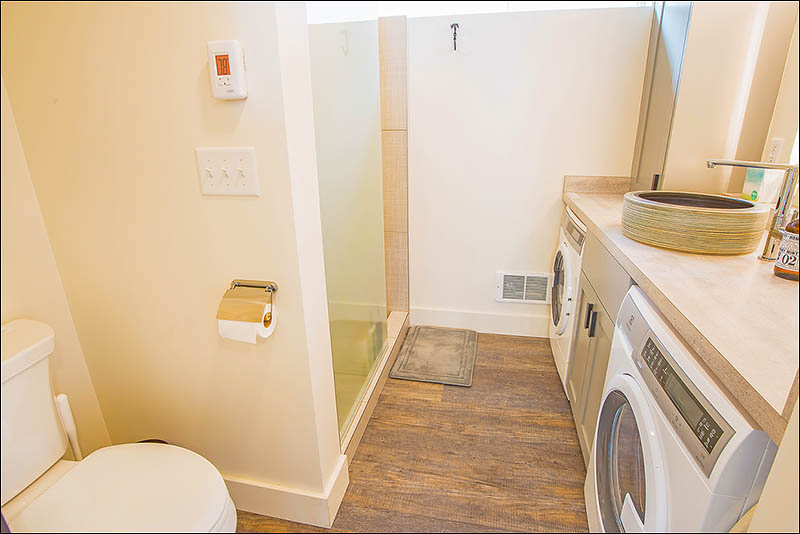 Perfectly Simple! Straight Up Puts a Smile on Our Faces
I could just throw all the nice words from the dictionary but the best way to describe the experience were surreal, simple, and perfect :)
Neat and tidy.
Neat and tidy.
Wonderful stay at an older home on the lake
Wonderful stay at an older home on the lake
Email Manager
Already a member? Click to login
Not a member? Request info below
Say you saw Lake Level Chalet House (1271) on LakeLevelCottages.com